Good afternoon I am your host Jake and thank you for joining us for another episode of Camper Spotlight. Tonight we will feature two bouvier des flandres named Weston and Gili.
First off I would like to say thank you to you both for joining us here today.

When Did you first start coming to Camp Ruff-n-More? We first started attending camp about a year or so ago.

Do you use Camp for boarding or daycare? We actually do both. We come almost daily for day care and then we board when needed. We do love the special treatment we get in the VIP room.

How did you find out about Camp? Some friend recommended Camp and we also mom met Cory's wife and she gave her a brochure.


What made you pick Camp Ruff-n-More? We think Camp is so professional, safe, clean, & fun! We LOVE it there! You are the only place we have ever spent the night other than our grandowners home!

What is your favorite thing about Camp Ruff-n-More? It's a marvelous place with a fabulous staff! We think it's the friendly professionalism in a safe, clean, environment that we like the very best!

Do you make it to any of the local dog parks or dog events? We try to go to events but would love to go to more!

What are your favorite activities? We absolutely love to eat! And playing and sleeping are both pretty fun as well!

Any final thoughts from you two? Just a big thank you to all of the staff for taking such good care of us! We also have a few snap shots to share with all of your viewers! Please enjoy!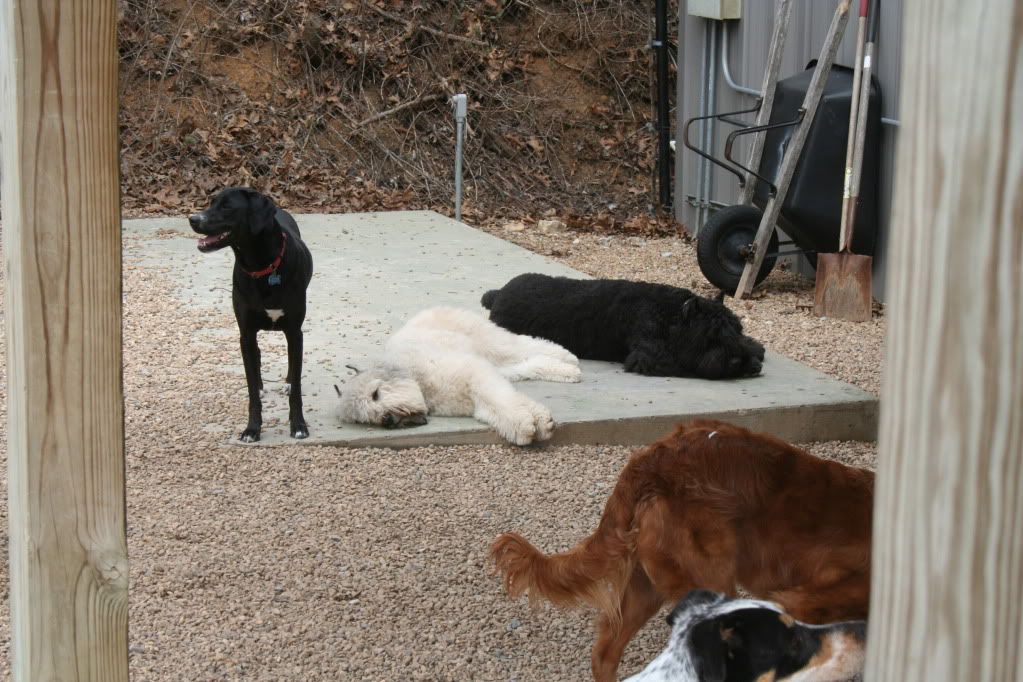 Here we both are relaxing after playing rough!



Showing each other some love :D

Thank you both so much for coming in and talking to us today! We look forward to seeing you both at camp soon for some play time! It was truly our pleasure!

I hope our viewers enjoy this lovely spring weather! And also just to let everyone know, we have begun to get very busy now! So please try to make sure all items are labeled when you bring your dog to board, and if you are requesting anything other than the Cabin to please get your reservation in as soon as possible! Until next time, Jake signing off! Good day!